Are you sick and tired of making the same New Years Resolutions every year only to find yourself in a similar situation in regards to your health, fitness and weight at the end of each year?
Would you like 2018 to be the year that you set yourself up with a sustainable nutrition program that allows you to look and feel amazing?
Is boosting your energy levels, optimising your health and reducing your weight something you'd like to achieve?
Is it too much too get started during the January school holiday period but you'd like to get going as soon as the kids are back at school?
Well then we've got the perfect program for you!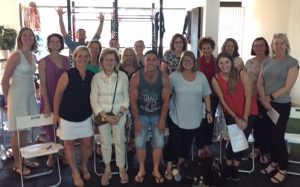 Following on from the incredible success of our 2017 6-Week Low Carb Challenge, we will be doing it all again in February 2018 and you are invited to join us.
The Eat Play Thrive Low Carb Challenge has been designed to be easy and simple to implement. There is NO weighing and measuring of your food and definitely NO calorie counting. Our low carb approach will leave you feeling extremely satisfied with recipes that feel indulgent and taste delicious.
The program is focused on boosting your energy levels, optimising your health and reducing your weight. It is all about seeing some remarkable results within a 6-week period but also about establishing sustainable habits around your lifestyle.
Click this link to sign up today
Check out this interview with Dayna, a previous 6-Week Low Carb Challenge Participant
This amazingly successful 6-week program is only $97.
It is guaranteed to have you in fabulous shape with a completely new outlook on food and healthy living in a very short period of time. It also incorporates a number of very special things:
Step-by-step guide to establishing and maintaining a real food low carb healthy fat lifestyle
Guidelines on how to effectively and safely incorporate fastingto maximise your results
Hand holding!Online and offline support (4 workshops over the 6 week period) Further details outlined below
Weekly challenges to keep you engaged and accountable
Tools:recipes galore, meal plans and quick reference guides
Bonus: Expert exercise guidelinesto enhance your results
What previous participants have said about the 6-week Low Carb Challenge:
Anne J: "Through the Low Carb Challenge, I have reduced my blood pressure and glucose levels – both are now at an all time low. I now understand my body better, when I am hungry or when I am thirsty. I have lost weight and am now at my goal weight!"
Deb H: "The 3 benefits for me from the Low Carb Challenge have been weight loss, fluid retention is gone and I'm saving on my weekly shopping bills"
Elissa O: "The low carb challenge has allowed me to gain a lot more energy; I have a new found love for cooking – I never liked cooking, tried to be healthy but it was usually bland and had more carbs than I realised. I'm loving trying new recipes and along with my husband are loving the taste and variety of the meals"
Samantha S: "I have been able to lose the baby weight & feeling more like my old self-fitting more comfortably in my old pre-maternity clothes. I have more energy which has resulted in being able to go for a jog for longer (increased intensity & duration & frequency with exercise) rather than walk. I am really enjoying new recipes & inspiration from the amazing efforts of everyone in this group! Thanks for sharing all the lovely pictures & recipes!"
Click this link to sign up today
So how does the low carb challenge work?
The Low Carb Challenge is headed up by Vicky Kuriel. Vicky is a leading LCHF dietitian and has all the experience, information, tools and tips to ensure you are successful in reaching your goals.
If you want to listen to Vicky in action, Click here to watch her presenting at the Low Carb Down Under Conference, to an audience of over 600 people
The February 6-week Low Carb Challenge will be commencing with a workshop on Sunday 11th February 6-7pm.
The program for the 6-week period is outlined below.
Four Workshops (either face-to-face at Eat Play Thrive or you can watch live online via our private Facebook group)
Week 1 (Sunday 11th Feb 6-7pm): "Getting started" – information and step-by-step guidelines to set you up for a flying start in week 1. Setting expectations and goals for the weeks ahead. Providing you with all the resources required so that you can be on track to be successful from the word go
Week 3 (Sun 25th Feb 6-7pm) and Week 5 (Sunday 11th March 6-7pm): "Ongoing support, tips and tools" – this group will meet to ensure that you remain focused and on track for the 6 week period. Additional information will be provided so that each individuals diet can be tweaked to optimise results. Each session will be an opportunity to have your questions answered, share your success and be amongst a group of like-minded individuals all on a similar journey to optimising their health and well-being
Sunday 25th March 6-7pm: "Celebrating your success and maintaining the momentum" – This final meeting will be an opportunity to share one another's success and also celebrate the 6-week journey. During this workshop you will be given the tools to take everything you have learnt during the challenge and apply it to your life ongoing. We plan to have a little fun at this final meeting too and ask everyone to bring along a sample of their favourite LCHF recipe for others to taste. Amazing prizes and awards are revealed on this evening.
Support and accountability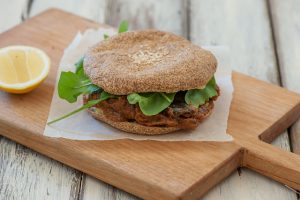 You can expect an incredible level of support 24/7 during the 6-week period. Our private Facebook group offers all participants the opportunity to stay on track from the word go and remain accountable every step of the way. We guarantee that if you have a question it will be answered via this group within a 12-hour period, ensuring you stay on track and engaged every step of the way. Previous challenges have demonstrated the power of community in the form of the 'Easy Low Carb Living' Private Facebook group (only participants of the challenge have access to this group). The group is full of recipes, ideas, inspiration and tips and since the group has been running for a number of years it is now a massive resource of trusted information that you can access at any time.
Click this link to sign up today
This program is for you if:
You are ready to make better food choices and know that with the right support and information your life could be better OR
You have been following a LCHF lifestyle or have previously attended one of Vicky's workshops/challenges but need a little shove in the right direction
So what are you waiting for?
This is an opportunity to start 2018 out on the right foot. Lets do this together
Place are strictly limited for the Low Carb Challenge. In order to keep the challenge personal and stay on top of questions and deliver a high level of support through the Private Facebook Group, we keep numbers strictly limited. We encourage you to sign up today to avoid missing out on this unique experience that we guarantee will set you up for life.
Click this link to sign up today
We are so confident that this program will work that we offer a money-back guarantee – if you follow our guidelines and are still not entirely satisfied with the results, we will give you a full refund*
What others have to say
Russell G: " I have found it easy to stick to the plan and have not deviating from it for the six weeks. The fact that we have not done this alone but rather as a part of a group has helped to remain accountable (thank you all)"
Jennifer V: "I have reconnected to my body and developed a new self control, looking at food as a source of nourishment and enjoyment – not comfort. I have lost weight (7.5kg!) and bloating is gone. Increased energy and vitality. I am able to push myself with exercise and loving it. I am so glad I did this challenge and found a sustainable lifestyle in the process"
Kath L: "Well my blood sugar levels have gone down and I actually understand how and why. It sure beats the alternative (Insulin) which is the way I was heading.
Mandy H: "I have loved the 6 week challenge! It has allowed me to establish good eating habits, I feel great, and am very happy to have lost few kilos. Thanks Vicky and Joe for the support and all the education"
FAQ:
Q: I am not able to get into Eat Play Thrive for the workshops, am I still able to do the challenge?
A: Absolutely! The majority of our participants do the challenge from the comfort of their homes. All workshops are broadcasted live via a Private Facebook group (you will get access to this group when you join up). Workshops can therefore be viewed live or you can simply watch them at a time that is suitable for you. Communication is via email and the Facebook group and all documents are provided via online sources. Gotta love technology!
Q: I am a mum/dad and would prefer not to be making different dinners for various family members. Are recipes provided in this challenge suitable for my partner and kids?
A: The essence of what we recommend in the low carb challenge is the principle of 'Just Eat Real Food or JERF. When selecting real food i.e. food that is available to us in nature, our diet ultimately becomes lower in carbohydrates and higher in fat and protein. It is therefore 100% safe and highly recommended that your partner and kids eat this way too. Whilst family members may choose not to stick to all of our guidelines as strictly as you, meals suggested and recipes provided are certainly suitable for the whole family to enjoy together.
Q: I understand the massive health and weight loss benefits of low carb but I love bread, rice and pasta. What do you recommend?
A: Did you know that the more carbohydrate we eat, the more carbohydrate we WANT to eat? In addition, carbohydrate actually stimulates our appetite and perpetuates a need for more. I have had many people see me one-on-one or have completed the challenge with this same predicament, only to discover that their reliance on starchy carbohydrate disappears or significantly diminishes over time. Whilst the initial week or two on the challenge/going low carb will be challenging, as you break this reliance, I can assure you that you will be pleasantly surprised at how little you miss these foods. Whilst these foods are on the banned list during the challenge, some individuals can re-introduce small amounts back into their diet without negatively impacting health or weight. The ability to do this will be determined by your level of carbohydrate tolerance. Understanding your level of carbohydrate tolerance is something we spend a lot of time discussing as part of the challenge, giving you the tools to make the right decisions for your requirements and goals.
Click this link to sign up today
Have more questions? Feel free to get in touch via the contact us page
What would it mean to you if you were lighter, healthier, stronger and fitter? How could this change your life, the life of your kids and family? What would be different? What would be better?
This program is a platform to create that change. Don't put it off for any longer. "If not now, when? If not you, who?"
Click here to secure your spot today
*Terms and conditions apply