We are LIVE streaming classes
Pilates, strength and fitness classes, stretch classes, Kids fitness and sports skills and fitness
Your online membership gives you access to our daily LIVE class plus a library of classes to access at anytime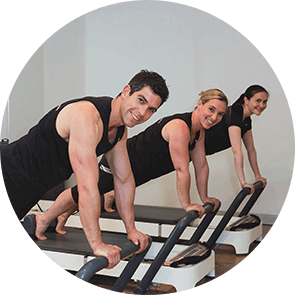 Feel inspired to achieve your goals and accelerate your health and fitness through Pilates classes at Eat Play Thrive. Our Pilates classes are designed to give you maximum results creating a balanced strong body in a light-hearted, social and fun environment.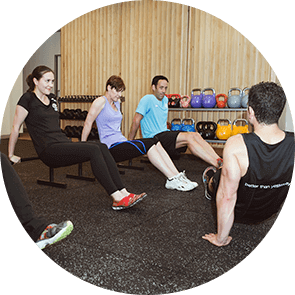 Our Group Training classes have been designed to accelerate your fitness, strength and confidence. Every session is fun, varied and challenging but totally scalable to your own personal ability.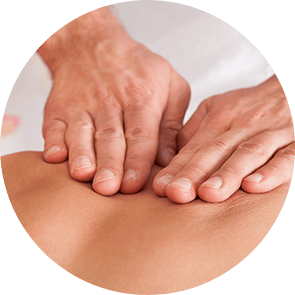 At Eat Play Thrive our philosophy and focus is on lifestyle and optimising health, not simply the removal of pain. You can therefore expect to not only become symptom free but to receive advice and be guided in regards to positively changing lifestyle habits and creating new avenues for you to be 'better than yesterday'.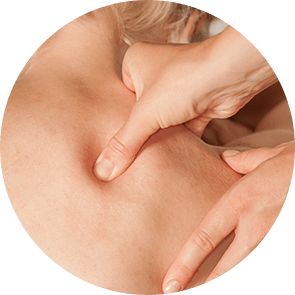 If you would like to feel better, move more freely and think more clearly, we can help! Massage at Eat Play Thrive offers an array of benefits that can enhance your qualify of life. Enjoy high quality genuine care, delivered by professionals, and aimed at optimising your health.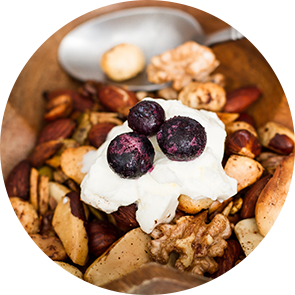 Transform your health, accelerate and maintain weight loss and live a healthier, happier, more energetic life! We make it easy for you to live a low carb lifestyle, setting the foundation for you to be lean, happy and healthy. Our 'Low Carb High Fat' dietitian, Vicky Kuriel makes it easy for you to live a low carb lifestyle.
This error message is only visible to WordPress admins
Error: No feed found.
Please go to the Instagram Feed settings page to create a feed.
I originally came to Eat Play Thrive looking for a more active Pilates, one that would increase my heart rate. Since coming I have increased my strength – which as a carer for my husband is extremely noticable, I've also improved my flexibility and general fitness. It's great, I love it! I would recommend all people of all ages give it a go.
When I was 28 years old, I was in a bad car accident. I was in a wheelchair having broken both my legs, my hip and pelvis! Since doing Pilates I have stopped taking ALL my pain killers, I can comfortably sleep on my tummy, I can touch my toes, even my digestion has improved and I can even run. I am so happy I found Pilates at Eat Play Thrive
I've been with Eat Play Thrive for over 10 years now – first visiting Joe for chiropractic and then getting into the pilates session with Vicky. I've also utilised the nutrition services and now am undertaking Pilates Bootcamp sessions. I love it because they live what they do – I have come to believe through them that every session I undertake is an investment in both my future health and my current well-being. Its also a lot of fun.
Are you in pain? Lacking in energy? Don't know where to start?
Want more information or have a question?
Click on the button below to know more.
People we've worked with…