Low carb diets are not for everyone but they could be life-saving for you if:
You have always struggled with your weight
You have been diagnosed with type 2 diabetes or pre-diabetes or you have been told you are insulin resistant
You suffer from high blood pressure
Your doctor has told you that you have metabolic syndrome or syndrome X
You suffer from low or constantly fluctuating energy levels
You have tried every diet around and still have not been able to optimise your health and well-being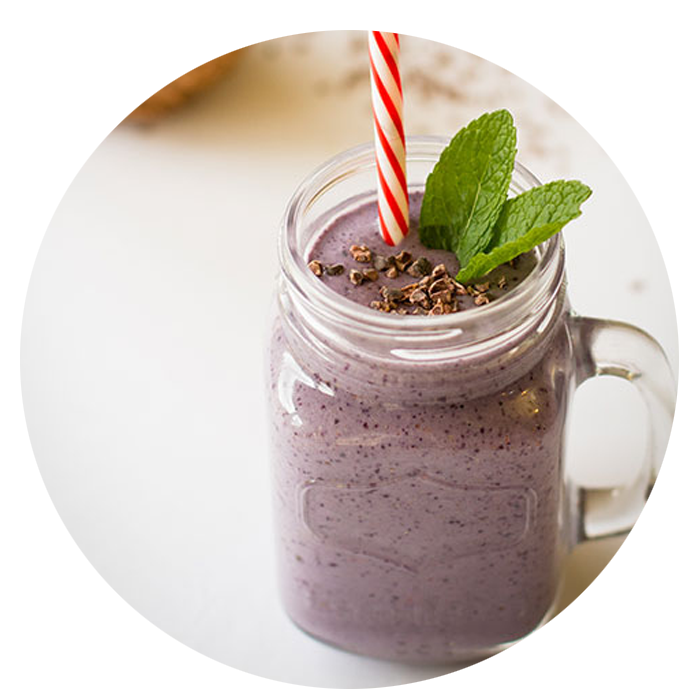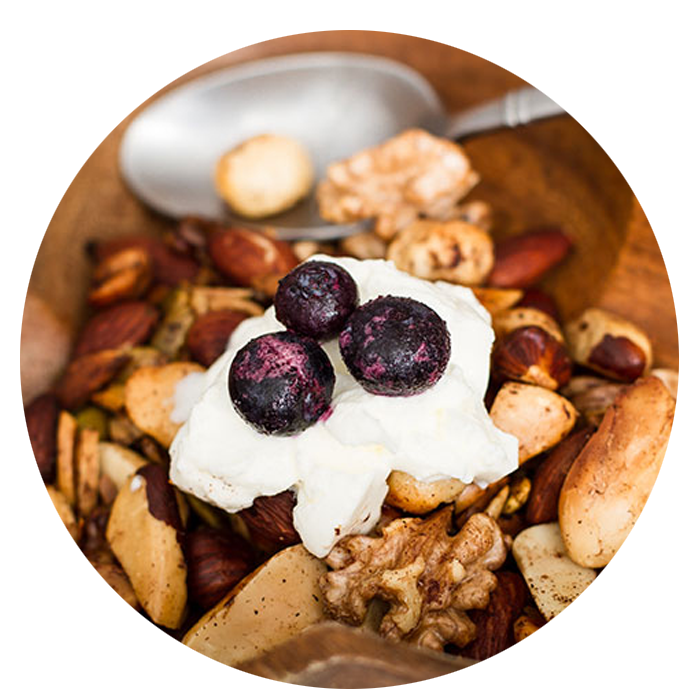 Diets and nutrition can leave most people confused and worried
Low carb high fat or LCHF is a lifestyle approach and not a diet. This approach to eating will allow you to discover just how tasty real whole foods can actually be. You'll be amazed at how satisfied you'll feel.
Unfortunately over the past 50 years we have been bombarded with information regarding nutrition that quiet simply has not served as very well.
There is an easier way. It is possible to feel energetic, happy and completely satisfied everyday. And the best part is that it is extremely easy to sustain an LCHF lifestyle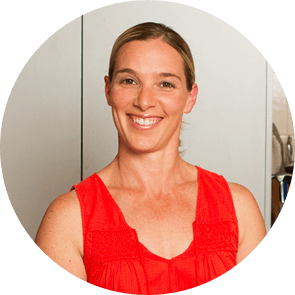 I help people effortlessly alter their nutrition while still enjoying foods they love.
And I promise I'm not talking about celery sticks and dry wholemeal crackers.
What I'm talking about is real food that is tasty and delicious and often even referred to as indulgent.
This food will not make you feel like you are on a 'diet' but it will take your health to a whole new level
Learn how various foods impact your blood sugars (we all respond differently to the food we eat)
Discover delicious foods that assist you in optimising your health
Feel energised enough to incorporate movement into your life that feels good
People who have completed the 6 week Challenge learn that…
Real food that optimises your health should always be tasty and delicious and should never leave you feeling hungry
Counting calories is not required
Weighing and measuring food is not a long-term strategy for managing your weight or your health
A healthy lifestyle plan should never leave you feeling deprived or force you to deny yourself
Managing your health doesn't have to be miserable.
It starts with having the right information and then putting it into practice and I'll show you how.
As a qualified dietitian (personal trainer and pilates instructor) with 20 years experience, I've supported hundreds of people regain health and optimise their lives. I know you can too.
It is within your power to be healthy and happy – for good.
Pathway for Implementing Low Carb/Keto
---
1.     6-week Low Carb Challenge
Offered 4 x per year – Commencement Dates for 2019/2020
5th May 2019
4th August 2019
27th October 2019
9th February 2019
Note: The 6-week Low Carb Challenge is an ONLINE program and can therefore be done from anywhere.
If the start of the next 6 week Low Carb Challenge is still a few weeks away, you can get started immediately with our 'Low Carb HeadStart Program' – click here to discover more about the HeadStart Program
2.     Option to Join the Low Carb Lifestyle program
This is an option following the completion of the 6 week Low Carb Challenge. More details are provided towards the end of the 6 week period.
3.     Option for a 1:1 consultation
Most individuals DO NOT require any 1:1 consultations following the challenge but this is available as an option AFTER the completion of the challenge should you have a more personal and/or complicated situation that you require advice around i.e. 1:1 consults are only available to individuals who have previously participated in a low carb challenge. Please contact Vicky directly via email to organise a 1:1 consult vicky@lowcarbchallenge.com.au
Why this pathway for implementing Low Carb works so well
After many years of consulting one-on-one I found that most people left a consultation feeling overwhelmed and with a bunch of questions and/or concerns. The problem was, I just wasn't able to address everything in just one hour. In addition, when someone left the consultation they were basically out on their own, only receiving additional support and information when (if) they returned for a follow-up appointment. This left me feeling frustrated. I knew that I could truly make a real difference to my client's lives but this method of delivery was just not working. I had a wealth of information that I had accumulated over years of educating myself and practicing as a low carb/keto dietitian but I also new that a one hour appointment was nowhere near enough time to impart an adequate amount of information to successfully implement low carb.
I therefore developed the 6 week Low Carb Challenge.  This Challenge is all about providing individuals with the information and support required to successfully implement low carb/keto into their lives. Over a 6 week period I am able to drip feed ALL the information, resources, tools and support required when it comes to cementing low carb into your life.
Once armed with 6 weeks worth of education, information and a step-by-step how to guide the majority of individuals are set and have everything they need to continue with this way of life, for good.
The 6 week Low Carb Challenge has been devised so that ANYONE can apply it to their life and their personal circumstances. Yes we may all have slightly different reasons why we want to implement low carb/keto but in most circumstances the practical application of this lifestyle is very similar despite our own personal circumstances.
Individuals who have previously done the challenge have done so for MANY different reasons and ALL have been able to apply the challenge guidelines to their personal circumstances. Some examples of these different reasons are as follows:
Weight loss
Weight gain
Improved metabolic health
Improved lipid/cholesterol profile
Improved appetite/hunger control
Improve blood glucose and/or insulin levels
Improved energy levels, concentration
Improved gut health
Reduce chronic inflammation
Assist with seizure control and/or reduce seizure medication
Decrease blood pressure
Reduce or halt the progression of many and varied medical conditions
Prevent, reduce or eliminate the use of regular medication
Exercise performance – improved performance, better recovery, prevention/management of injuriesGeneral health and well-being
Education – to simply improve knowledge and understanding of living a low carb life
*Please note we are not making any claims relating to these conditions, we are simply stating the reasons why people have participated in the challenge in the past
In the majority of individuals the 6 week Low Carb Challenge is everything and all you need to implement this lifestyle. In addition to information session, the live Q&A sessions and 24-hour support on our Private Forum is opportunity to get any questions answered in a timely fashion allowing you to continue to move forward constantly.
At just $97 the challenge is an absolute no-brainer for those wanting to implement low carb and do it properly (the real way!).
Low Carb Head Start Program
Do You Want To Get Started With Low Carb/Keto TODAY?
The Low Carb HeadStart Program will allow you to do just that…
What is the Low Carb HeadStart Program?
The Low Carb HeadStart Program is a straight forward step-by-step guide to getting started with LCHF/Keto. We skip all the background details and get straight to the point with a detailed and easy to follow how-to guide.
When you sign up for the HeadStart Program you will immediately receive:
A 2-week low carb/keto Meal Plan – including suggestions for moving into week 3 and 4
All associated recipes – that's a total of 36 delicious, easy low carb recipes that we know you'll love
The Low Carb Challenge Quick Reference Guide: Green, Orange and Red Food Lists – these lists are going to make adopting this way of life a heck of a lot easier for you!
Low Carb Head Start Getting Start Guidelines – so you know exactly what you need to do
How is the HeadStart Program different to the 6-Week Low Carb Challenge?
The 6-week Low Carb Challenge is all about teaching you to fish (not literally of course!). It is an education and learning process so that low carb can become a way of life. This is the main reason why we only run the program 4 x per year. Each program contains live workshops and live Q&A sessions that even though run online will make you feel like you are part of a community, a group of like-minded individuals all moving in the same direction together. This is an extremely powerful thing and something that makes our program totally unique and sets us apart in terms of results and success of participants. We take you step by step through implementing low carb into your life, providing you with guidelines, tools, quick reference guides, recipes and everything else that you require to understand how to make this work for YOU.
On the other hand, in the HeadStart Program we give you the fish and yes all nicely cut up, so that you can just get down and start implementing this way of life right now.
We want to make sure however that this isn't just something you do in the short term and therefore the HeadStart Program is only available to those who sign up for the next 6-Week Challenge. When you join the 6-Week Challenge, you will be given an option at checkout to include the HeadStart Program – the HeadStart program cannot be purchased as a stand alone program.
At just $25 the Low Carb HeadStart Program is a great way to get the ball rolling right NOW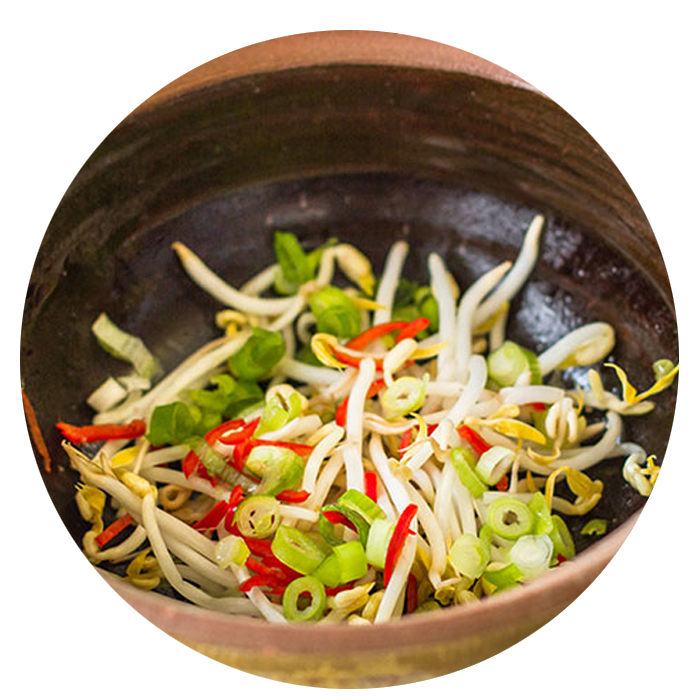 Are you ready to invest in YOU?
After years of consulting in various settings, I know that the key to long term health is having a reliable support system in place to help you consistently make the right choices. Regular consultations allow you to have someone to be accountable too, a helping hand to help you figure out how to stick with the plan even when the going gets tough.
You could continue to search through Dr google and spend hours filtering through mounds of information trying to figure out what will work for you (and what to really believe) or you can have an expert at your side, someone who has already sorted through all the information and packaged it in a way that is easy to understand and quickly accessible.
You could continue to eat what you've always eaten and make peace with the fact that ultimately you will spend thousands of dollars on medication and doctors visits dealing with long-term complications (not to mention the time and emotional stress associated with this) or you can learn how to effortlessly manage your blood sugar whilst eating delicious food.
The choice is yours.
I'd love to work with you if:
Your health is your number 1 priority.
You are willing to take the time to make better food choices
You need support in making changes and then sticking to them i.e. someone to ensure that you stay in track
You are willing to accept that everyone is different and a degree of trial and error is part of the process
You are sick and tired of stock standard 'healthy eating guidelines' that don't appear to be optimising your health (and potentially have contributed to the situation you now find yourself in)
You are able to come into my rooms in Malvern East or have access to Skype for your consultations
We are not the right fit if:
Your health is not a priority for you
You are not willing to shop and cook and take the time to prepare your own meals
You don't see the value in seeking out expert advise and assistance
You are vegan and unwilling to introduce animal products (even just fish and eggs) to your diet
You are here because you are motivated to make better food choices because deep down you know that with the right support and the right information your life could be better.