Eat Play Thrive Online
The Eat Play Thrive Online community is housed in a Private Facebook Group.
If you have recently purchased our 2-week intro offer, please CLICK HERE to request access to the group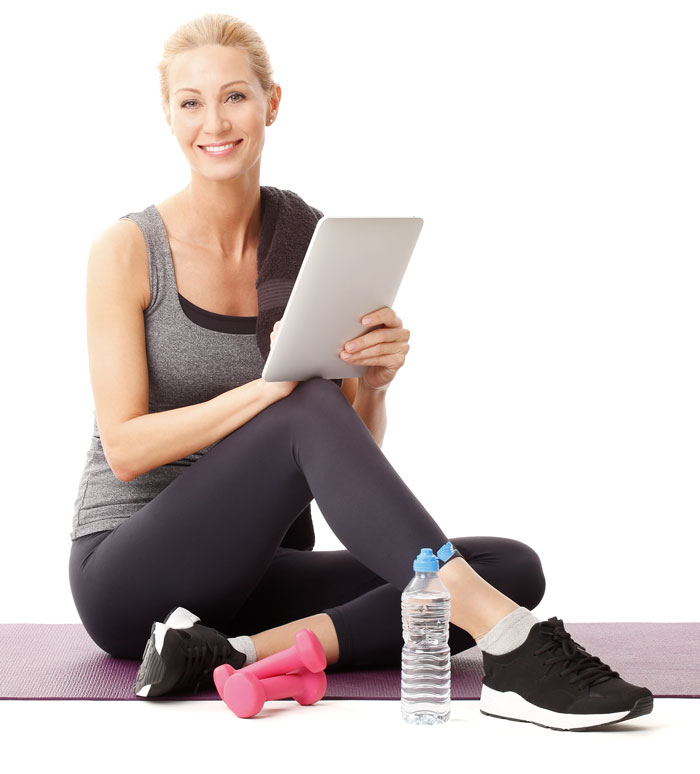 Online Classes FAQ's
Q: I don't have a Facebook Profile, can I still join the group?
A: In order to access the group a Facebook Profile is required. You can create a Facebook account by heading to facebook.com. It is quick and easy to set up. You will be required to enter a username and password. You don't need to use Facebook in any other capacity, if you do not wish to, but it is required that you have a profile if you would like to join our online community.
Q: What happens after the first 2-weeks i.e. when the intro offer expires?
A: Following your 2-week intro offer we invite you to purchase a membership with us. This membership will give you ongoing access to the group. Click here for more details.
Q: How does the online membership work?
A: Every day at 9:30am (Melbourne, Australia time) we broadcast a new class LIVE into the group. You can participate in the class at this time or if you prefer you may choose to come back at another time. All classes are saved to the group following the live broadcast and are therefore available for you to do at anytime. A schedule of classes for the week ahead is posted to the group each Sunday evening.
Q: How much does membership cost?
A: An ongoing membership is $29 per week and is via a fortnightly autopay. There is no lock in contract with this membership so you can cancel at anytime.
Q: What types of classes are run in the online group?
A: We have a range of classes including Pilates, Strength and fitness training, stretch classes, kids classes (suitable for Primary school aged kids) and Sports skills and fitness (suitable for high school aged kids). In addition, we regularly have guest instructors who bring a range of other classes to our group including yoga, jazz classes and meditation.
Q: Are the classes beginner friendly?
A: All classes are suitable for all levels of fitness. Our instructors will provide modifications/scaled exercises so that everyone can participate at their own level.
Q: I would like to do the LIVE classes, where do I go to find these?
A: Live classes are broadcast into the Facebook group at 9:30am each morning. We suggest you have the Facebook app open on your phone or other device at the time of the class. As the instructor goes live you will receive a notification. Click on this notification and join in.
Q: I can't make the live classes at 9:30am, will I be able to access the class later?
A: Yes! All classes are recorded and then saved to the group so that you can come back at any time and complete a class. In fact, we now have a growing library of classes that you can access at any time.
Q: Do I require any equipment to participate in classes?
A: A yoga or Pilates mat is recommended. If you don't have one, you could always use a large towel placed over a carpeted area. Mats are not required for all classes.
Occasionally we use a few household items like a chair or a can of food, besides this, no other equipment is required. As you'll see, your body is the best piece of gym equipment you'll ever own!
Q: What should I wear?
A: Comfortable exercise gear. Cloths that you can move freely in are recommended.
Q: Is there anything else included in the membership?
A: Yes.
Guest instructor each Sunday bringing a different style of class to the group.
Cooking demonstrations
Health and fitness tips and tit bits
Challenges e.g. April 2020 we ran the 30-day challenge with a stack of great prizes; in May 2020 the Push-up challenge will be taking place
An awesome community of like-minded individuals that you get to be a part of
Q: Can I participate if I'm pregnant?
A: If you were active before becoming pregnant and want to participate in our classes, we recommend doing so under the advice of your health care professional and making modifications where necessary.
Q: What if I have an injury?
A: We recommend that you speak to a health care professional about your injury before participating in the classes. Joe, our in-house chiropractor is a guru in this area and can help you out if required. Please contact us if you'd like to chat to him further.