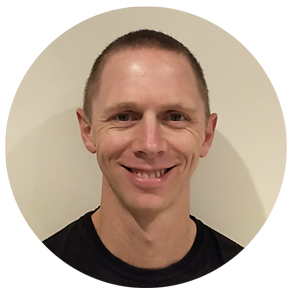 Stuart Mulholland
Position at Eat Play Thrive
Qualifications
Certificate III in Fitness
Certificate IV in Fitness
About Stuart
While Stuart has always been involved in athletic pursuits and had a long and successful teaching career in a different field (dog training), combining the two together has been a most rewarding experience.
Originally joining the Eat Play Thrive community as a member, Stuart reaped the benefits of both the content of PT sessions and the structure that small group training session provide. This motivational way of training inspired Stuart to complete both of his fitness qualifications in 2016 and commence his degree in Physical Education and Sports Science later that year.
Stuart is often training for his next Spartan race-loving the balance of competition and encouraging culture that obstacle racing provides. He is just as committed to helping others achieve their fitness goals through EPT personal training classes as he is to achieving his own.
Want to give classes a try?
Intro offer: 5 classes for $50 (Valid 2-weeks)
"Discover the magic that the Eat Play Thrive community can inject into your life.