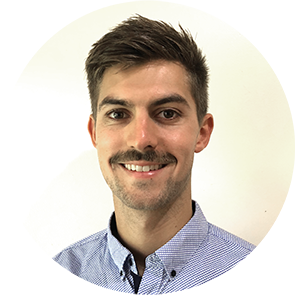 Brady McDonald
Position at Eat Play Thrive
Qualifications
Bachelor of Health Science
Bachelor Applied Science (Chiropractic)
Experience
From a young age Brady had always been very active, participating in a variety of sports and fitness activities. This led to a keen interest in how the body works and how to further enhance the body's ability to perform. As a natural progression he chose a career path in Chiropractic, to help manage the injuries and enhance the health of others.
Through the combination of applying a variety of Chiropractic techniques and prescription of functional exercises, he aims to assist patients in improving their own ability to reach their individual peak potential in both health and performance. Brady firmly believes that by optimising primary fundamentals of health (Musculoskeletal Function, Nutrition, Exercise/Training and Lifestyle – Sleep, recovery, stress) we provide ourselves with the greatest opportunity of living life functioning at our best.
Brady works with people of all ages from young children through to the elderly, with a particular interest in athlete management and is currently completing his post graduate certificate in Sports Chiropractic.
Appointment times available
Wednesday afternoon (2pm-7pm)
Saturday mornings (8am-12pm)
Types of Appointments available with Brady
Initial adult (30 mins) – $90 | Initial child/concession – $80
This is a 30-minute appointment, which consists of a general history of your main complaints along with more specific questions regarding your current overall health. Followed then by a physical examination, which involves a range of orthopaedic and functional tests, which will challenge your body, to figure out the key limitations contributing to your main complaints. Other diagnostic testing such as X-ray, MRI etc may be indicated in some instances. A treatment is always undertaken in this visit. Please allow 5 mins prior to your appointment time to fill in the intake questionnaire.
Standard adult (15 mins) – $55 | Standard child/concession – $45
This is a regular 15-minute appointment which includes treatment along with any corrective exercises, supportive care and lifestyle advice.
12 Months re-evaluation (20 mins) – $70
This is for patients who have previously had chiropractic treatment at Eat Play Thrive, though have not attended for 12 months. In this 20 minute appointment along with the treatment, we will also discuss any new conditions or your updated medical and health history.
Want to give classes a try?
Intro offer: 5 classes for $50 (Valid 2-weeks)
"Discover the magic that the Eat Play Thrive community can inject into your life.