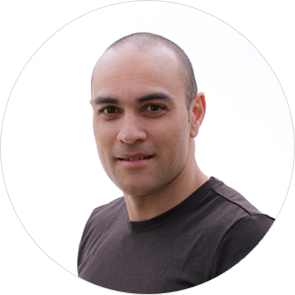 Pierre Moutia
Position at Eat Play Thrive
Qualifications
Certificate III in Fitness
Certificate IV in Personal Training
About Pierre
Sport and exercise has been part of who I am today from a very young age. The influence of my father, who was himself a well rounded sports person and respected coach, has always been my driving force and inspiration.
I have played soccer and volleyball at State Level and represented the U19 Vic squad for the latter. Over the years, I have been a keen golfer, which in my view has helped me apply much of the technical aspect of the game to other sports that I have taken up. More recently, most of my training and exercise has included group workouts, cycling, running and swimming. I have taken part in a number of sprint triathlons, running events (up to half marathons) and long distance cycling events.
My experience in trying various training methods has been my main motivation to make a career change to the Fitness Industry, with an aim to guide and help people have fun while exercising to achieve their fitness goals.
Want to give classes a try?
Intro offer: 5 classes for $50 (Valid 2-weeks)
"Discover the magic that the Eat Play Thrive community can inject into your life.